Active Member
Reaction score: 55
Messages: 163
I've traded my 1TB SATA/SSD for 1.2 TB SAS/Seagate-ST 1200MM088 2.5" HD with a person from craigslist. Now, I have:
I'm trying to get this SAS-12 Gb/s controller card for it:
Intel® RAID Controller RS3UC080 quick reference guide including specifications, features, pricing, compatibility, design documentation, ordering codes, spec codes and more.
ark.intel.com
Edit:
Or maybe this one? It shows as FreeBSD-12.0 compatible.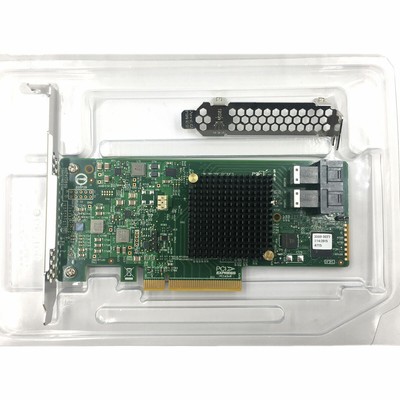 Flexible SATA+SAS array architecture optimizes cost. Eight internal 12Gb/s SATA+SAS ports. Low-profile form factor. High performance with 12Gb/s data transfer rates. Two x4 SFF-8643 mini-SAS HD internal connectors.
So, I wonder if the SAS controllers would work in FreeBSD without issues. Any suggestions or hints?