Beastie's Twin
Reaction score: 2,872
Messages: 5,871
I am wondering if anyone here has used Ublox LEA-6N module before?
It has the attributes of a timekeeping GPS module with PPS.
This version uses a USB-MiniPCIe interface.
Paid $40 for a Ublox LEA-6N: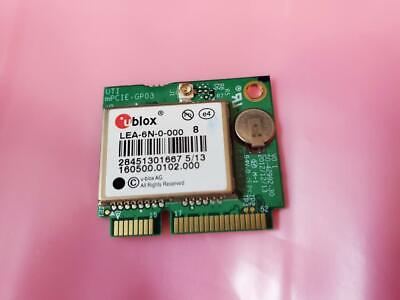 Find many great new & used options and get the best deals for ublox LEA-6N-0-000 mPCIE GPS Module Mini PCIe LEA-6N at the best online prices at eBay! Free shipping for many products!
So my quest continues for a GPS-only USB-MiniPCIe module.
Hopefully this works. I don't like using a cellular modem for just GPS.
Seems a waste.
Supposedly Ublox uses UBX. gpsd has a new software tool for it.
Ublox has custom software for their modules that works on Windows and Wine.
Need to get some custom binary code from it to use with gpsd.
Sounds like a real pain too. Ublox is an established name though.
Last edited: